Nadia Comaneci, Rain Thursday night, Big Poppa DAY
PEEPS,
Today was a Nadia Comaneci  or a Bo Derek in the great 1970's movie
Enlarge this image

Wed looks to be nice too
Enlarge this image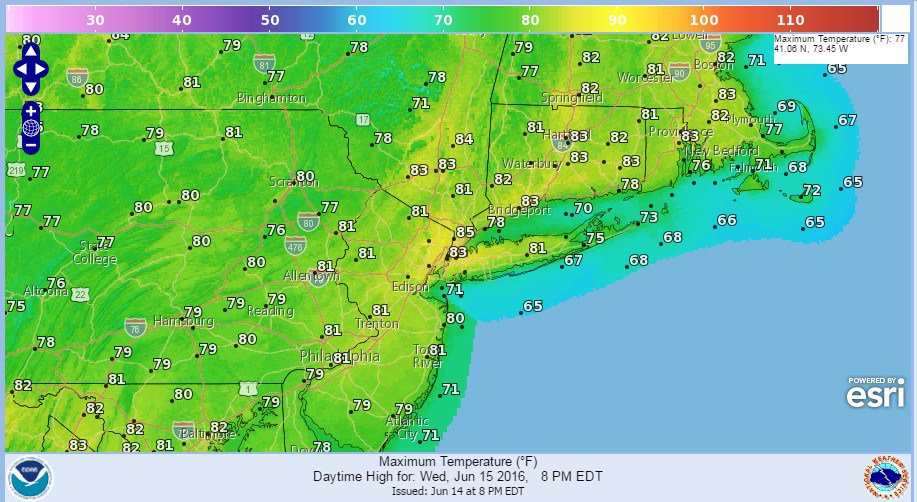 Thursday night into Friday morning – Graduations will be fine Friday night
Weekend looks to have a high pressure pushing down from our great northern friends in Canada giving us a splendid weekend for Big Poppa:
A YUUGGGGGGGE SHOUT OUT TO THE CLASS OF 2016 AND MY FELLOW WEENIE FRIENDS/STUDENTS WHO ARE MY FAITHFUL FOLLOWERS:
These young men helped start/are founding fathers of  a weather club at my high school – Al Q's in training peeps and men after my own heart:
Christopher Stock
Michael Novak
Members and disciples
Jon Clover
David Rimland
Tyler Butwin
Gabriella Tantillo and her family (Mom and Grandpa Drew)
Steven Yatko
Marc Mazza
Aaron Skutnik
James Peterson
Those who had me as freshman in Real World Engineering remember I called Sandy 5 days before she hit as I sounded my general quarters alarm on Friday for all to start battin' down the hatches. Told my students and staff who would listen that I'll see you next month (November) some laughed others headed my warning. Those who laughed before weren't laughing when I saw them on Nov 5th  our first day back to school. A lot of biaging then.
A huge congrats to all the graduates from the class of 2106. I did a farewell with my students on Friday for it was the last  time I would have them in class as my students.  As one student wrote me in his evaluation years ago (Christopher DiPasquale) "Mr. Mugno I will always be a student of yours even when I am no longer in your class". That ladies and gents is what teaching is about.
AL Q