Related Articles
Peeps,
HAA VY as they would say in Bed Stye New York (have to say it with hat accent to get the full effect!)
He is going to possibly go down in the record books for the worst flooding by a Hurricane and He may and I feel strongly that he will end the major hurricane drought of making landfall on the US since Wilma in 2005.
From NOAA – he last major hurricane to make landfall on the continental United States was Hurricane Wilma, which slammed into Florida on Oct. 24, 2005—130 months ago,
Over 3000 days!! Now that is a drought peeps.
Like I said last night IF you anyone on the coast of Texas from Corpus Christie through La tell them to get the H out of there and head as far inland as possible. This Coast banger is going to crawl and intensify as it reaches the Texas coast. It will then do a loop de loop and head back out to seas riding the coast but keeping its eye (like the one eyed Mike Wazsowski
 – got to love Monsters Inc – OMG Boo is the best!) over the warm bath waters of the Gulf and intensifying as it does and lurks to make its second landfall. The flooding and rains will be biblical. The worst I have found was in the hey dude, hippie era of the 60's in the Caribbean. H'cane Flora was here name and she dumped 100" over this section of Cuba. Here is the map.
I believe Haa vy makes landfall as a CAT 3, 125 mph plus winds and a storm surge of 9-13' with copious amounts of rain 20" plus easily some spots see 40". Barrier Island down there are in some very serious danger if this all plays out. Heck if it is a CAT 2 they are still in big time trouble!
Rainfall –  MOMMA MIA GET NOAH WOULD YOU!!
and this: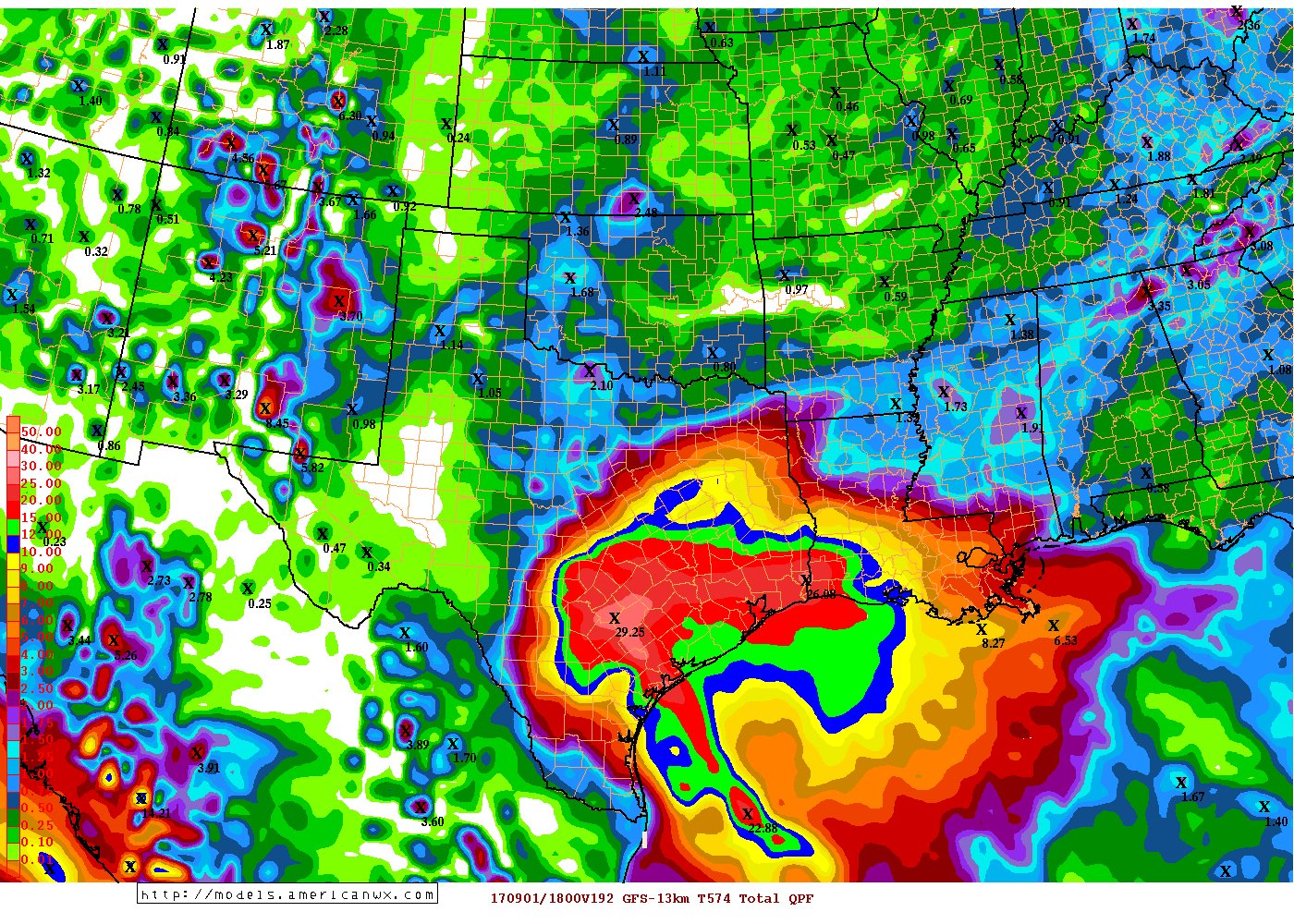 Now, for us the weather will be absolutely gorgeous – like my pooch Mugsy LOL!!! The second girl in my family is the pooch, my beautiful wife is the 1st and always will be. There is the possibility and I am NOT HYPING THIS but interpreting and reading what other well respected pro meteorologists are discussing , that Irma who will be Haa vy's GF in the Atlantic for into a low CAT 1 hcane in the next 3 days. From here she will head up the Outer Banks and Cape Hatteras NC. Now from here there are two paths she can take – one recurve OTS or two and I know you don't want to hear this (well I know a few that do KC, JS and AM!), she can turn N NW and slam into this Mid-Atlantic NE region. WE will know more over the next 4-5 days – a long time but keep a wary eye like Mike Wazowski on her. I said in my hcane outlook that we had to watch out for trop cyclone activity on the East Coast and now things are priming pattern wise. Haa vy may say, Hey Irma where ya going don't leave" and tug or pull her but back into the coast!
CLOSE ON EURO!!
Time will tell but enjoy these next 4-5 days of great summer weather oh and lows at night in the 50's and low 60's  – woop woop!
Updates to come
Al Q