Patti "The Annihilator", Fall Air, Cutter and then our first Nor, Active Pattern
Peeps,
Due to two mainly atmospheric conditions – well none actually – it is all the pacific Ocean water temperatures driving the atmosphere here. Patti is the strongest hurricane to EVER hit North America with an 878 mb pressure and 208 mph sustained winds with gusts to 250 mph plus. THANK GOD it is not hitting the east coast!! We would be wiped off this spaceship we call Earth – think about that one peeps!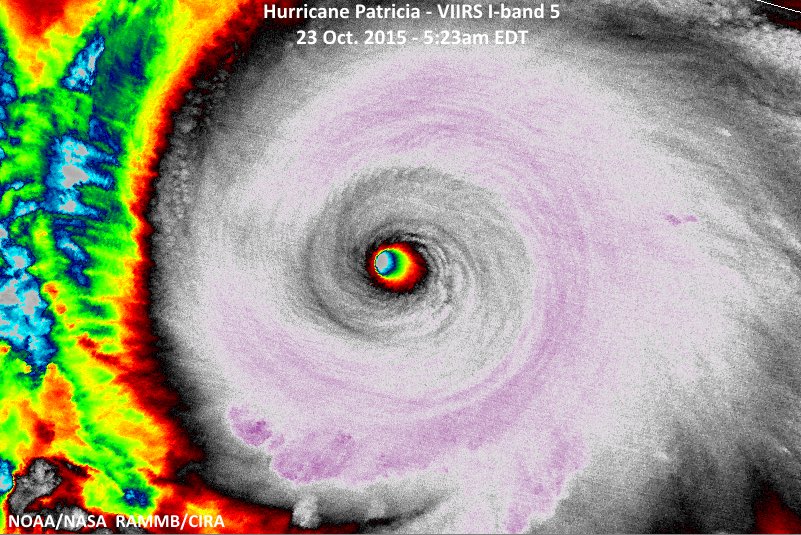 Simply Remarkable. The poor people of Mehico in this area – nothing will be left after she makes landfall.
She will have an impact us, now don't go spreading rumors that she is going to hit us, I did not say that. She will impact us by cutting to our west through the Great Lakes still packing a big time punch – no not 200mph!! This will occur  middle of next week Tues/Wed time frame with lots of rain and winds. May see winds in the 20-35 mph range and 1-3″ of rain.
Then we have to see what happens with this for the next one which the euro and gfs models are saying is our first Nor, Nor'easter looky see:
or this would be snow and an inland crusher if this serves!!
The pattern going forward peeps is going to be VERY active since El Nino is going to start flexing its muscle, finally. Speaking of Nino we are entering uncharttered waters with the set up as I write. The Pacific is all over th place with hot tub waters:
Like the animation?! The red water along the equator is Mr. Nino this is called a basin wide Nino and it is spreading west – very good news. Look at the red waters off of southern California and Baja of Mehico – that is the blob that is going to pump the moisture to the coast. Look at the warm water southwest of Alaska or the Aleutian Islands – that is our EPO that will help pump cold air or give us a cross polar flow. Things are setting up and we still have a few more weeks before we start to nail things down and I AM NOT in the WARM CAMP for this WINTER!!!!!!!!!!!! Hint hint there peeps.
Models showing an active pattern with storm after storm starting next week as Nino pumps the STJ, temps feel fall like tomorrow and this week as well.
Updates to come and enjoy the weather this weekend – oh we will see some light showers early Sunday morning and clear out by noon. Nothing like what is to come.
Al Q